Inky is a supporting character in Pac-Man and the Ghostly Adventures. He is the second oldest of the Ghost Gang. Inky is the blue ghost. He is voiced by Lee Tockar.
Personality
Edit
Inky is goofy, laid-back and sarcastic. Inky and Blinky are best buddies, though they fight sometimes.
Appearance
Edit
He is a blue ghost with light blue eyes. He has a thunderbolt-shaped hairdo.
Abilities
Edit
Inky has the ability to duplicate himself.
Sightings
Edit
101: "The Adventure Begins Part I"
102: "The Adventure Begins Part I"
103: "No Pets Allowed...Especially Monsters! Part I"
104: "No Pets Allowed...Especially Monsters! Part II"
106: "President Possessed!"
107: "Is Zit You Or Is Zit Me?"
108: "Pac to the Future"
109: "Heebo-Skeebo"
110: "Mission ImPacable!"
111: "No Body Knows"
112: "Seems Like Old Times"
113: "Betrayus Turns the Heat Up"
114: "Pac-Pong Fever"
116: "Jinxed"
117: "Indiana Pac and the Temple of Slime"
118: "Planet Pac vs the Ghosteroid"
119: "Stand By Your Pac-Man"
120: "PacLantis"
122: "A Berry Scary Night"
124: "Robo Woes"
125: "The Spy Who Slimed Me"
126: "Invasion of the Pointy Heads"
201: "Ride the Wild Pac-topus"
202: "Meanie Genie"
204: "Cosmic Contest"
205: "That Smarts!"
206: "Pac-Mania"
207: "Rip Van Packle"
208: "Spooka-Bazooka!"
209: "The Pac Be With You"
212: "Cap'n Banshee and His Interstellar Buccaneers"
213: "Happy Holidays and a Merry Berry Day"
214: "Peace Without Slime"
215: "The Ghost Behind the Throne"
217: "The Bride of Grinder"
218: "The Legend of Creepy Hollow"
222: "Honey, I Digitized the Pac-Man"
223: "Pac's Very Scary Halloween Part I"
224: "Pac's Very Scary Halloween Part II"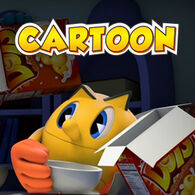 Click here to view this page's gallery.
Ad blocker interference detected!
Wikia is a free-to-use site that makes money from advertising. We have a modified experience for viewers using ad blockers

Wikia is not accessible if you've made further modifications. Remove the custom ad blocker rule(s) and the page will load as expected.